Podcast: Play in new window | Download (Duration: 35:21 — 24.9MB)
Subscribe! RSS
How does the new John Lewis Voting Rights Act – passed Tuesday by the House of Representatives – offer the potential for breaking the Senate deadlock over the filibuster? Mark Brewer explains changes in the bill and tells why it could convince Joe Manchin and Kyrsten Sinema to support bypassing the filibuster to enact the bill.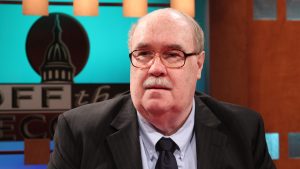 Then, Mark and Jeff Timmer are joined by the co-founder of Michigan's top polling company, Bernie Porn of EPIC-MRA. Now in its 36th year, the company is ranked as Michigan's top polling firm by FiveThirtyEight.com. Porn has nearly a half-century in public policy research, beginning as a staffer for the Michigan House of Representatives.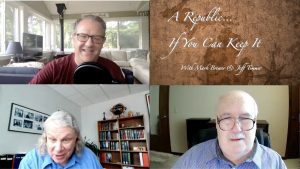 EPIC·MRA is the most quoted polling firm in Michigan and regularly cited by both national and state media outlets.
Michigan media clients include Detroit Free Press, WXYZ TV7, WOOD TV8, WJRT TV12 and WLNS TV6. The company's most recent poll, conducted for the Free Press, is at the heart of today's discussion.