Podcast: Play in new window | Download (Duration: 52:38 — 21.3MB)
Subscribe! RSS
The polling shows Michigan voters unhappy with the economy, yet the numbers tell a different story. Unemployment rate dropped to 3.8% in April, tying the pre-pandemic February 2020 rate. 
Since the mid-1970s, Michigan's unemployment rate only fell below 4.0% during three periods: periodically from 1998-2000, from November 2019 to March 2020, and now. 

In April, Michigan had a total labor force of 4,869,000. This was an increase of 18,000 over the month and 26,000 over the year.  The state recorded 4,420,000 payroll jobs in April, an increase of 5,000 jobs over March and an increase of 61,000 jobs over the year. 

Michigan's labor force participation rate climbed to 60.2 percent this month, the highest rate since September 2020.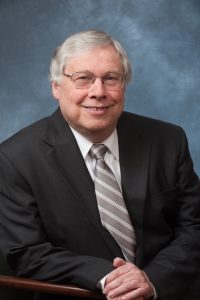 One huge threat to that strong economy: Congress. Congressional leaders say the nation won't default on the national debt, but we're really at the mercy of the GOP Cuckoo Squad … and George Santos. Also in the political spotlight: Republicans are continuing to do everything they can to enact laws and nominate candidates that are only popular with their base, moves that could well lead to a GOP election bloodbath in 2024. Florida, under Ron DeSantis, is leading the way – even investigating an elementary school teacher for showing a Disney film in her classroom.
Michigan is becoming the un-Florida, enacting laws that enjoy wide voter support and using those laws as a lure for new talent. Joining our conversation is the head of the progressive think tank Michigan Future, Lou Glazer, about Michigan's new marketing campaigns focused on promoting progressive social policies. Michigan Future, Inc., is a non-partisan, non-profit organization whose mission is to be a source of new ideas on how Michigan can succeed as a world class community in a knowledge-driven economy. Its work is funded by Michigan foundations.
Lou currently is heading efforts to implement a new agenda designed to raise household income for all. Prior to joining Michigan Future, Lou Glazer served as Deputy Director of the Michigan Department of Commerce during the Blanchard Administration. He received Bachelors and Masters degrees from the University of Michigan.
===========================
This week's podcast is underwritten in part by EPIC-MRA
EPIC ▪ MRA is a full service survey research firm with expertise in:
• Public Opinion Surveys
• Market Research Studies
• Live Telephone Surveys
• On-Line and Automated Surveys
• Focus Group Research
• Bond Proposals – Millage Campaigns
• Political Campaigns & Consulting
• Ballot Proposals – Issue Advocacy Research
• Community – Media Relations
• Issue – Image Management
• Database Development & List Management
===========================
Stories We're Following This Week
The Culture and Voting Rights Wars